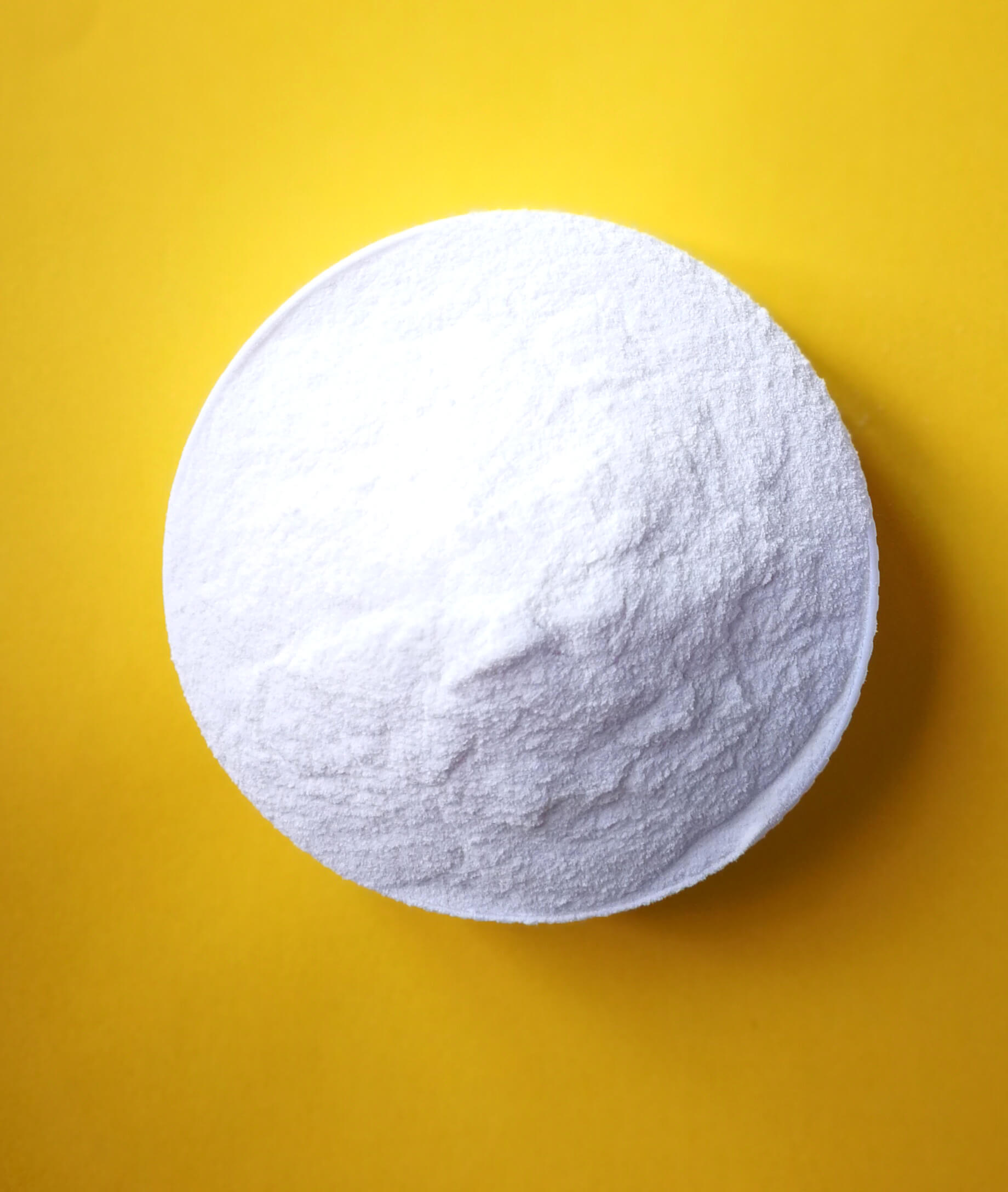 Carobymethyl Starch (CMS) is an anionic starch ether 1 derived from starch which is a chemically processed carbohydrate, usually derived from natural starch, corn, potato, cassava and rice. It is odorless, non-toxic and mildly moldy. It is soluble in water at room temperature and forms a clear milky white and viscous solution. Carboxymethyl starch is an important modified starch with unique properties due to the presence of a negatively charged functional group (CH2COO-). It is a high-quality thickener, sizing agent, emulsifier, filter reducing agent, adhesive, widely used in food, textile, daily chemicals, drilling fluid, pet industry, construction cement dry mortar. Carboxymethyl starch is a white or milky white powder that is soluble in cold or hot water to form a clear solution.
Features:
Carboxymethyl Starch has a wide range of applications and plays an important role in food, medicine, textiles, etc. for example, it is mainly used in industry for thickening, stabilizing, water retention, and thickening in textile printing pastes used in the textile industry. Carboxymethyl starch and sizing agents especially for hydrophilic yarns, carboxymethyl starch has good development prospects.
Application:
1. Food industry: carboxymethyl starch is used in different foods to show thickening, suspension, emulsification, stability, conformality, film formation, puffing, preservation, acid resistance and health care. It is used in ice cream, juice or milk beverages with high-efficiency thickening effect and stable effect. The dilute aqueous solution of carboxymethyl starch is sprayed on fruits and vegetables, which can effectively prevent the erosion of bacteria, improve the storage period of food, and maintain the color and freshness of food.
2.Pharmaceutical industry: The syrup cream made of CMS can prevent asthma and respiratory infections. It has strong water absorption and swelling, and can grow faster in cold water, and the particles swell without dissolving after water absorption, do not form a colloidal solution, and do not hinder the continued penetration of water and affect the further disintegration of the tablet.
3. Drilling industry: The presence of carboxyl groups greatly improves water solubility, enhances adsorption capacity and salt resistance. CMS improves the stability of soil particles in mud and obtains good drilling mud to reduce water loss.
4. Daily chemical industry: Carboxymethyl starch is water-soluble, tasteless, transparent, etc. It can be used to make masks, shampoos, hair dyes, etc. It can also be applied to detergents, detergents, fire extinguishing agents, specially treated carboxymethyl starch. Can be used as a flocculant, the effect is very good.
5. Papermaking and printing: carboxymethyl starch is widely used in papermaking. It is added as a stabilizer in the filler to thicken the bonding effect, make the paper bright and bright, improve the printing performance of the paper, and enhance the toughness and wear resistance of the paper.
6. Ceramics manufacturing: Carboxymethyl starch is used as an excipient, plasticizer and reinforcing agent for billets in the ceramic industry. The billet adhesion force can be increased, the blank body can be easily formed, the bending strength can be doubled, the breakage rate of the blank body can be effectively reduced, and the moisture in the billet can be uniformly evaporated to prevent dry cracking.